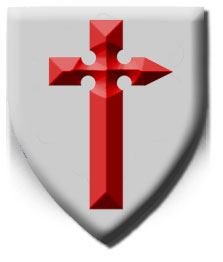 Recommended & Required Reading for members of the order
Strongly Recommended Reading (books in English)
An Exorcist Tells his Story Fr. Gabriele Amorth Ignatius Press 1999 Paperback
The Dark Sacrament David M. Kiely & Christina McKenna Harper One 2007 Hardbound
The Rite: The Making of a Modern Exorcist Matt Baglio Doubleday 2009 Hardbound
The Vatican's Exorcists Driving out the Devil in the 21st century Tracy Wilkinson Warner Books 2007 Hardbound
Hostage to the Devil Dr. Malachi Martin Harper One 1976, 1987, 1992 Paperback
Ascending Jacob's Ladder : Jewish views of Angels, Demons and Evil Spirits Ronald H. Isaacs Jason Aronson Inc. 1998 Hardbound
Spiritual Warfare for Catholics Jeffrey J. Steffon Wipf & Stock Publishers 1994 Paperback
The Catholic Warrior Robert Abel Valentine Publishing House 2004 Paperback
Angels Dark and Light Gary Kinnaman Vine Books 1994 Paperback
The Angels: The Catholic Teaching on the Angels Fr. Pascal P. Parente S.T.D., Ph. D, J.C.B. Tan Books 1973 Paperback
The How-To Book of Sacramentals Ann Ball Our Sunday Visitor 2005 Paperback


Required Reading (books in English)
Roman Ritual book II Christian Burial Etc. (various) (various publishers) a Nice version is available from Weller Publishing try to obtain the 1954 version. This has both the original Latin and the English translation. Harbound - not inexpensive!
The Screwtape Letters C.S. Lewis Mentor/Penguin 1988 Paperback
The Holy Bible Douay-Rheims Version Tan Books


Recommended Reading (books in Italian)
Il Diavolo Monsignor Balducci Piemme 1988 (this book is mostly about demonology and makes a great reference for just that, the practical portion of the book is reported to be full of errors)
La Preghiera Di Liberazione Fr. Matteo LaGrua Palermo: Herbita 1985
Cronista All'inferno Renzo Allegri Mondadori 1990 (Credible interviews)


This list is by no means comprehensive but it does constitute a "good start". It is vital to note that EXORCISMS are ONLY performed by Priests, and with the approval of a Marshall in the Order and or the Priest's Bishop. "Healings" may be performed by Priests, Monks and lay members of the order with the approval of the Abbot. Healings and Exorcisms in the U.S.A. require a signed and witnessed consent form.
If you have interest in this type of devotion, read the rule of the order and pray about accepting the mantle. If you feel led to join this order, fill out the application and the local Abbot will contact you in a few days.