Reformed Celtic Church Mission Statement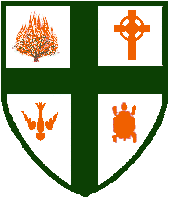 Note: The Mission statement for the R.C.C. and St. Mael's Mission are one and the same!
"The mission of the Reformed Celtic Church is to proclaim the Gospel of Jesus Christ and administer His Sacraments from the understanding of the Celtic theologians St. Morgan of Wales and St. John Scotus Eriugena. We seeks to foster the understanding that within everyone is a directly accessible spiritual light that can lead people to equality, simplicity, justice, compassion and peace. We do this through parishes, chapels, prayer groups, and other ministries using Celtic Christian liturgies and spirituality. "





Please help us get rid of these flashing advertisements (as seen below)by donating $10 US